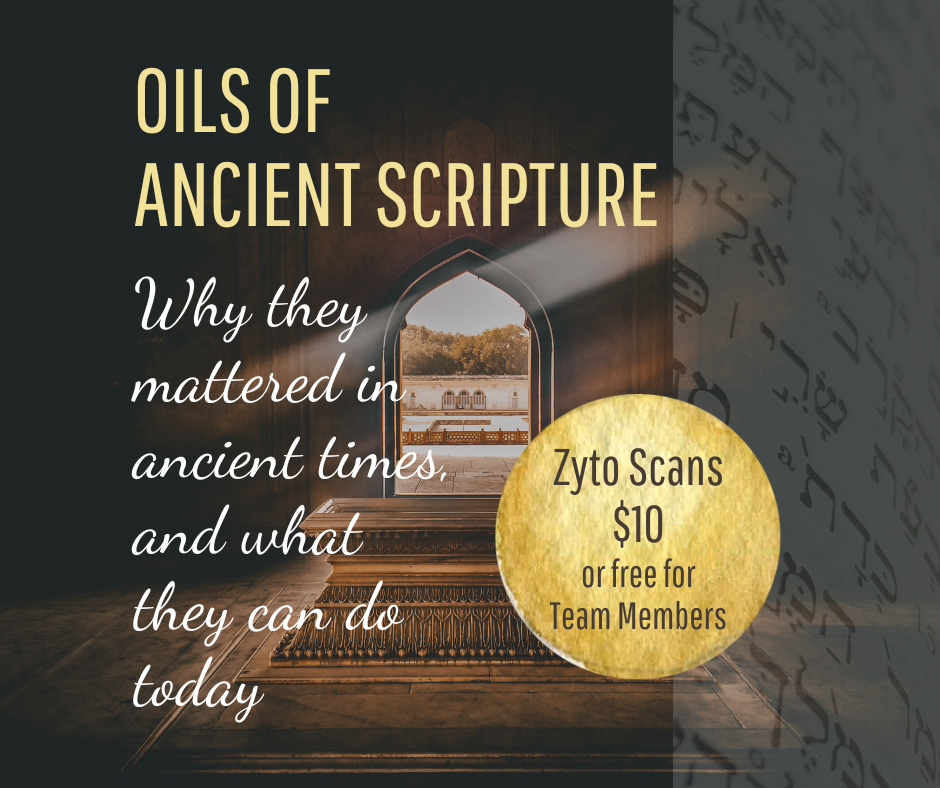 Sep 25, 2023 06:30 PM

–

Sep 25, 2023 08:00 PM

Pacific time
Did you know the Bible contains 33 species and over 600 references to oils and aromatic plants? If you've ever studied scripture, you know nothing is there by accident or chance. Come take a look with me at 10 of the oils mentioned in scripture, and see why Proverbs says "There is precious treasure and oil in the house of the wise."
Come join me on September 25th at 6:30 to dig deep into 12 of these oils!
I'll also have my Zyto scan available - see reports on body systems like digestive and immune systems, emotions, sleep, reports on specific organs, and you can even scan for your top foods and foods to maybe eat less of! Scans are $10 or free if you're on my team!
Payments for Zyto accepted on Paypal @k8palmer, Venmo @Kait-Palmer, or Cash App $k8palmer