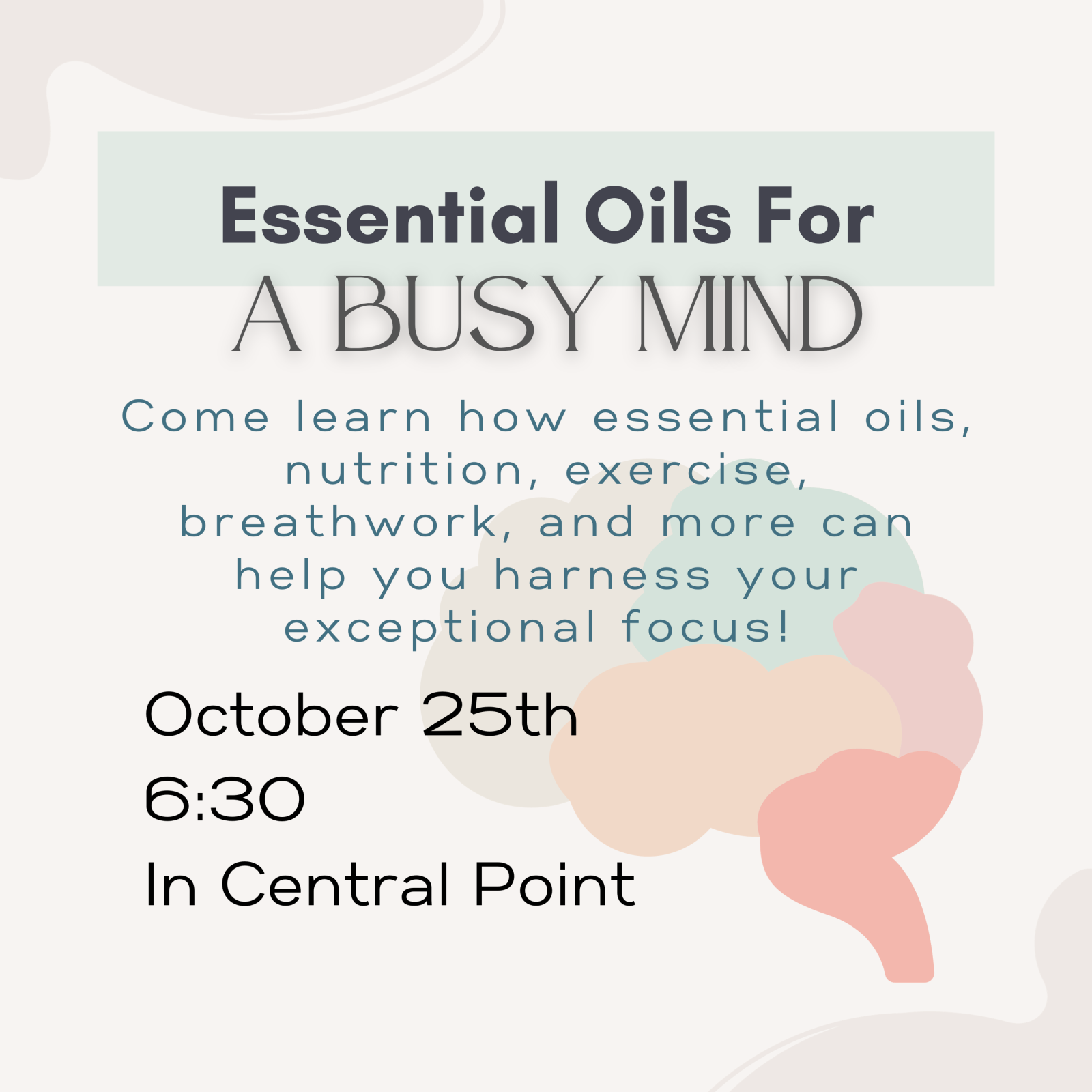 Oct 23, 2023 06:30 PM

–

Oct 23, 2023 08:00 PM

Pacific time
Feel like your mind is so scattered you can't keep your train of thought? You have a hard time staying on task, get distracted easily, daydream or tune out, or get hyper-focused and lose track of time?
You're definitely not alone!
Come learn how essential oils, nutrition, exercise and breathwork can work to help you help improve your concentration, unwind when it's time for bed, and turn your exceptional focus into productivity!
Join me on Monday, October 23rd at 6:30 and make sure you register so I have enough handouts, and if this is your first class you'll go home with a sample!
Zyto Balance scans will be available for $10 or free if you are a member.
This tool gives you reports on body systems like digestive and immune systems, emotions, sleep, reports on specific organs, and you can even scan for your top foods and foods to maybe eat less of!
If you would like to pre-pay your Zyto scan, you can Cash App me at $k8palmer or Venmo @Kait-Palmer