Sep 19, 2023 01:29 PM Central
Kait Palmer

Are you ready for cooler weather?! I AM! But along with that comes a return to school, social activities, and often runny noses and other fun "fall" things!
When we have candied apples and cider donuts at the pumpkin patch, buckets of candy at Halloween, lovely baked goods through November and Thanksgiving, and then all of the sugar cookies and gingerbread treats that come with Christmas...THEN you combine it with the added stress of this season, is it any wonder our immune systems get shot?
In my opinion, its not "flu season" its "sugar and stress season!"
In addition to making sure you're not overloading your body with sugar (and simple carbs), try to evaluate the things you say "yes" to this season. Is it going to benefit your family? Is it going to bring more positives (fellowship, fun, growth) than negatives (stress, frustration, toxic relationships)? Sometimes just because something is a good thing (Community groups, dance recitals, gingerbread building parties!) doesn't mean it's the right thing for you to do at that time.
When someone does fall under the weather, are you prepared? You have no idea how many calls/texts I get asking if I have any extra Thieves, DiGize, Thieves cough drops, or Inner Defense on hand!
Make sure your wellness toolbox is well-stocked heading into this season--and remember it is so much easier to *stay* healthy than to recover! Head over to my stories on Instagram to see my Fall Wellness Must Haves, and here's my "cheat sheet" for you to make sure you are prepared for the Season of Sugar & Stress!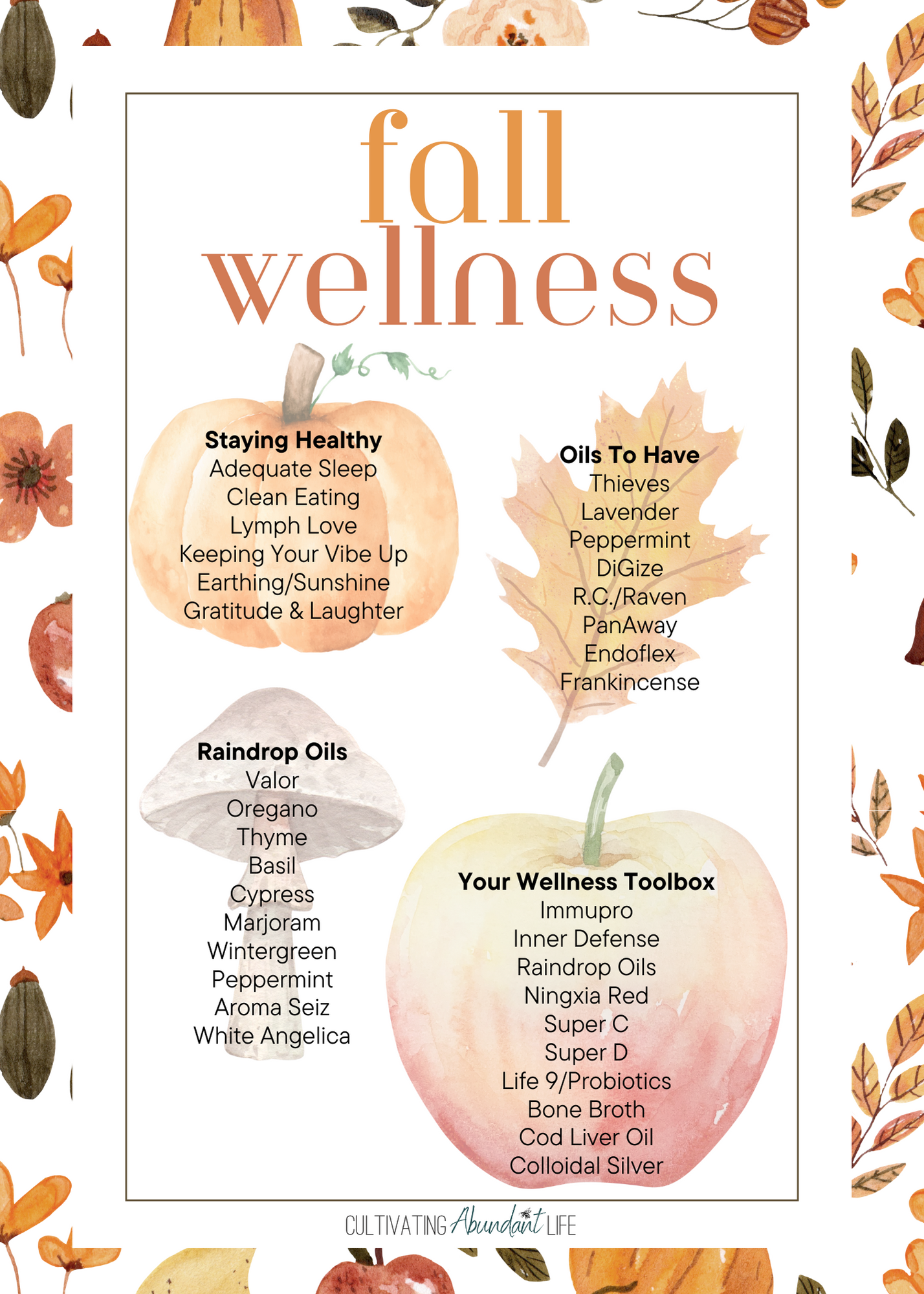 And here's some fall diffuser recipes to make your house smell DELICIOUS without all of the harmful toxins and endocrine disruptors found in air fresheners, plug-ins, and most candles! Add a few drops of the Vanilla oleoresin for extra deliciousness!