Sep 19, 2023 01:29 PM Central
Kait Palmer
Get ready for the cooler weather and all the fun fall activities, but also be prepared for runny noses and weakened immune systems. This season is not just "flu season," but also "sugar and stress season." Avoid overloading your body with sugar and evaluate the activities you say "yes" to this fall to minimize stress and negative impacts.
Make sure your wellness toolbox is stocked with Young Living's Thieves, DiGize, Thieves cough drops, and Inner Defense to help support your immune system during this time. It's easier to stay healthy than to recover. Additionally, replace harmful toxins and endocrine disruptors in your home by using fall diffuser recipes with Young Living essential oils, adding a few drops of Vanilla oleoresin for extra delightful scents.
Stay healthy this fall and enjoy the season without compromising your well-being by being prepared and using Young Living products to support your overall wellness.
Read more...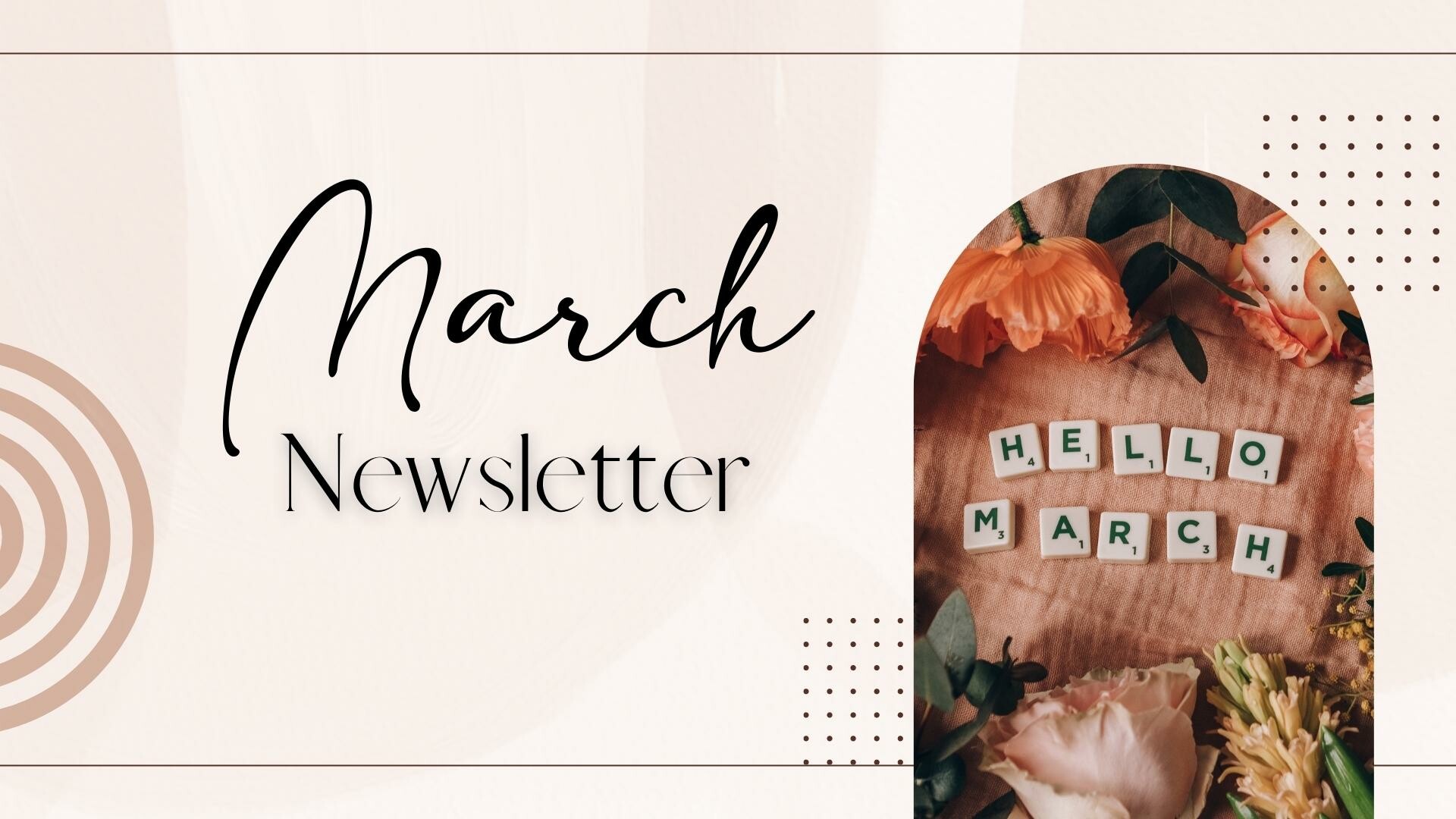 HAPPY MARCH!
If it is not spring yet where you are, it will be soon! We are focusing on Spring Cleaning this month and fighting any seasonal 'things'... if you know what I mean. ;)
Let the recipe below be your hint on that one! This works like a charm and SO much faster than those over-the-counter "solutions"... not to mention it's a whole lot safer. Tip: you can also take all of these in Vitality form in a capsule! Remember...the only difference between Lavender and Lavender Vitality...is the color of the label ;-)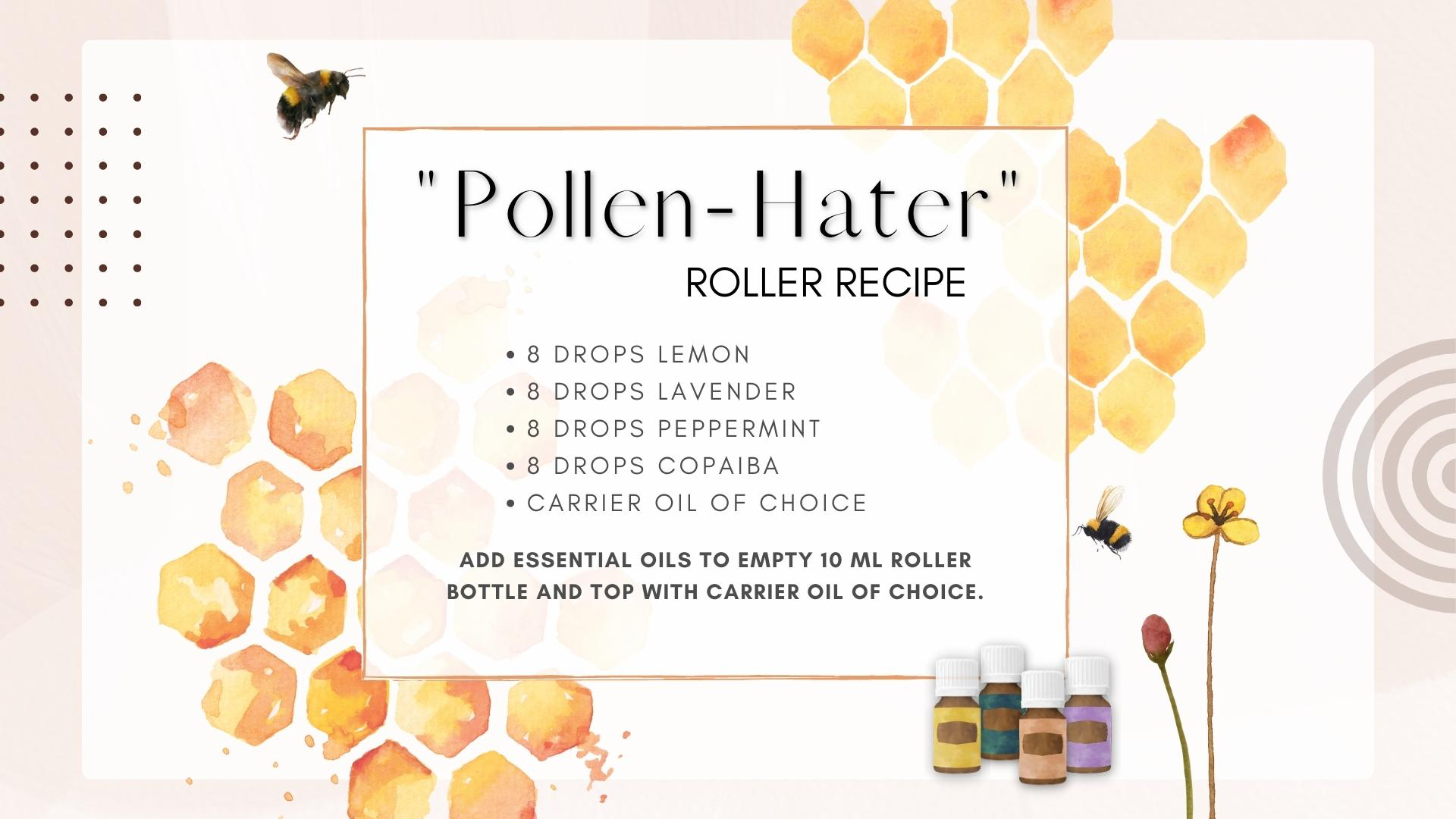 :::::::::::::::::::::::::::::::::::::::::::::::::::::::::::::::::::::::::::::::::::::::::::::::::::::::::::::::::::::::::::
UPCOMING EVENTS AND CLASSES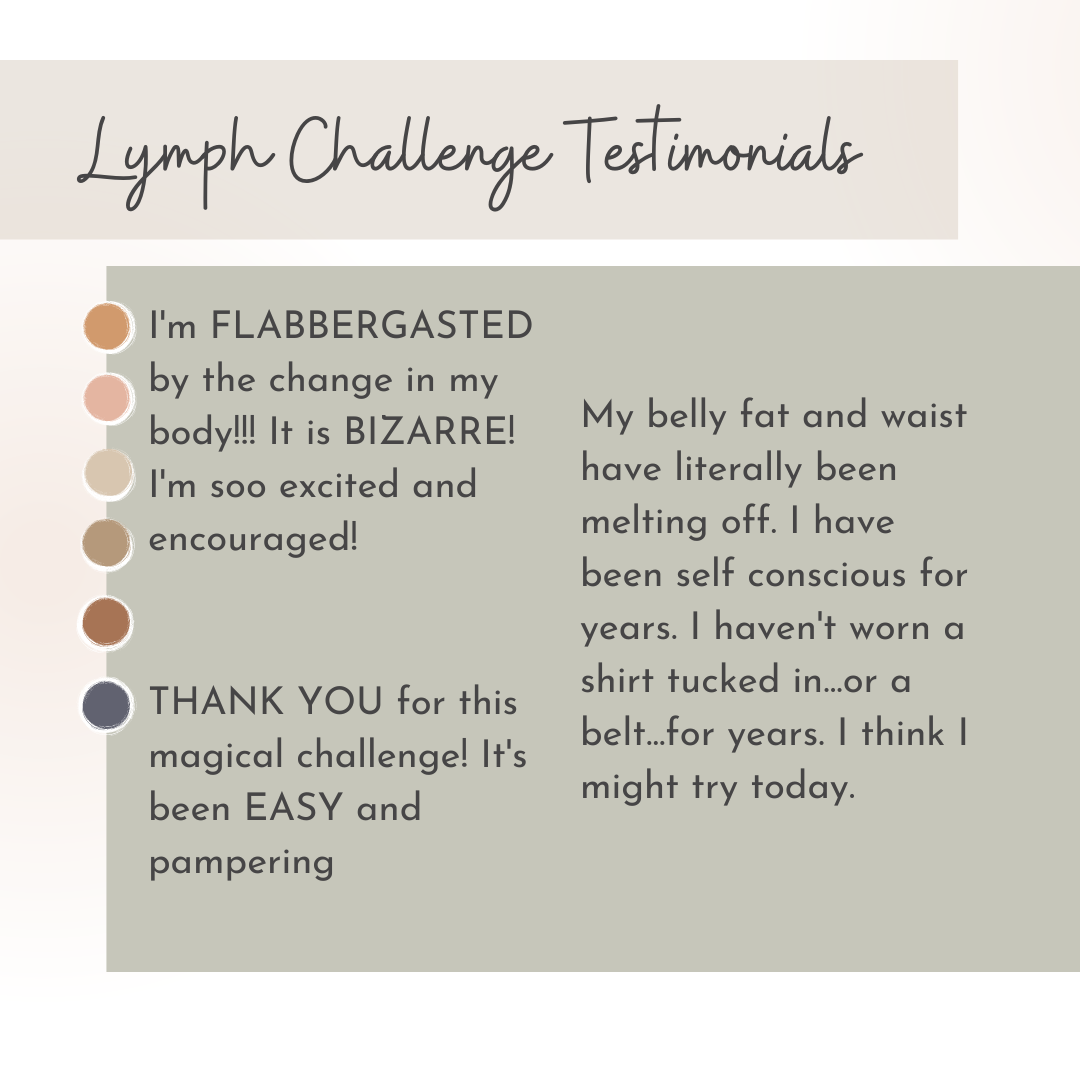 Did you miss the Love Your Lymph Class? I've got awesome news for you--you can still access a recording of the class AND the Lymph Challenge Vault!!! All the details about the 14-Day Protocol to tune up your lymph system are right there available online or the AttractWell App!
This month I'll be teaching a class called "Endocrine....How YOU been?"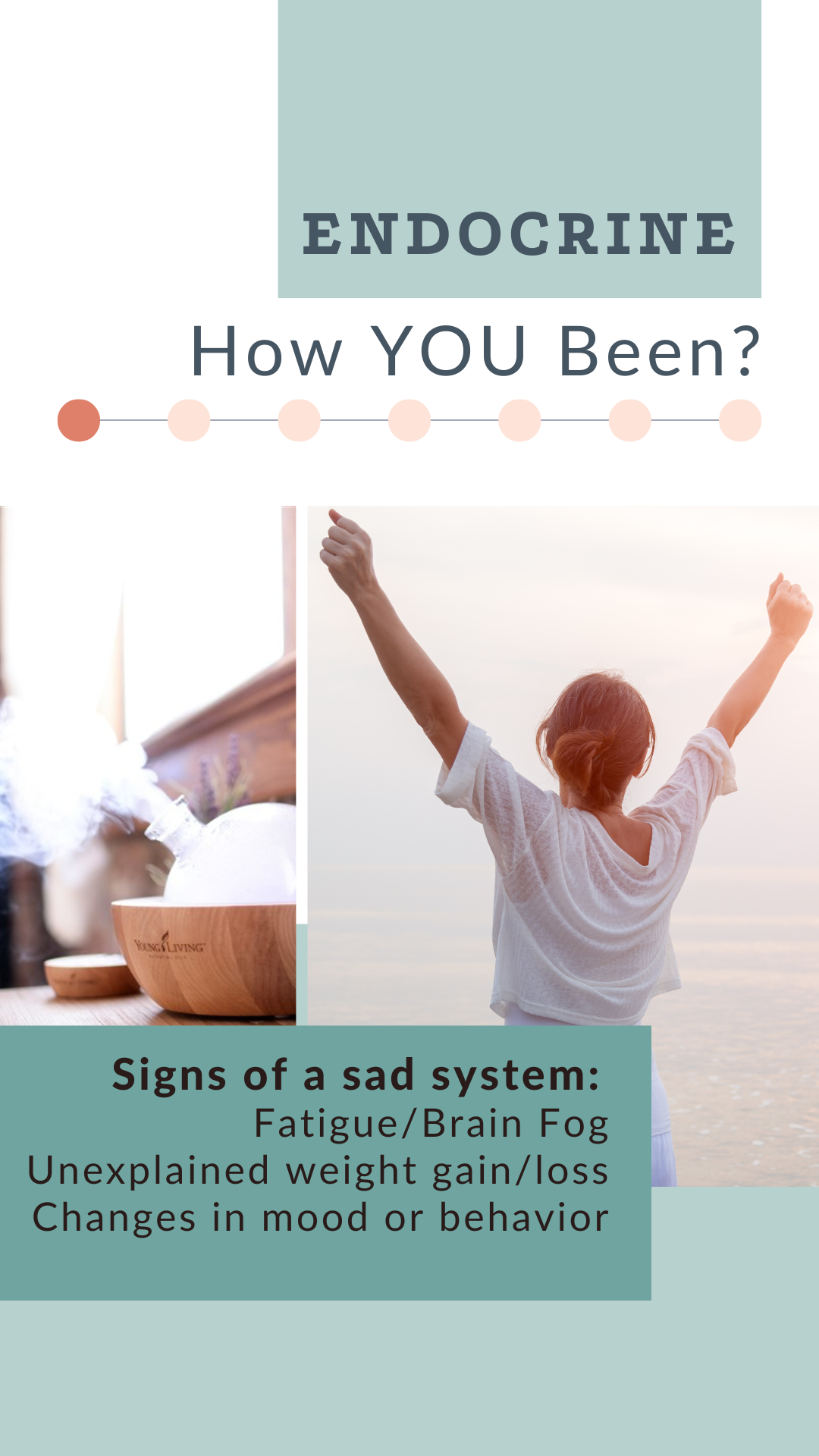 Ok I know its cheesy, but your endocrine system is so important for your hormones, sleep, metabolism, energy, emotions and mood, blood pressure, fertility, sex drive, and so much more! This is a complex system, but there are great ways you can support it! I'm speaking from personal experience here--I've spent the past 12 years working on repairing my endocrine system and my body is so much healthier now! We'll also be talking about endocrine disrupters...those hidden things that you don't even realize are on, in, and around your body that are messing with your system! Join me on Zoom March 12th at 6:30 PST, or in person here in Southern Oregon on March 13th at 6:30!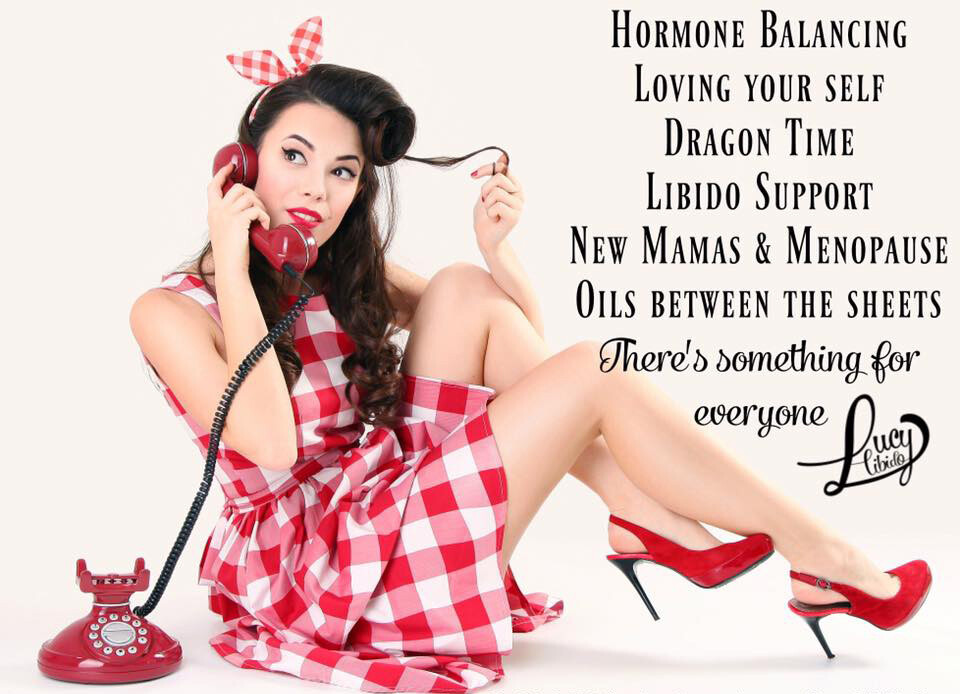 This month (if you live local) you'll get one more chance to join in a Lucy Libido says...There's an Oil for THAT Class! Join me at The Hen House--a social boutique in Jacksonville, Oregon on March 20th at 6:30 and get ready to take lots of notes!
To register for any of these classes, head to our Events Page
Monthly Gifts with Purchase
Be sure to check out this month's gifts with purchase! My favorite facial cleaner, Lushious Lemon oil blend (soooo yummy to diffuse!), Golden Turmeric dietary supplement—y'all know how amazing turmeric is, right? Now combine that with the power of oils and *mind blown*! All of that, and some oil-infused yummy tea is available for FREE this month! Click on the picture to learn more!
THIS MONTH'S WELLNESS BOX IDEAS FEATURE THE THIEVES LINE TO MAKE SPRING CLEANING EASY AND SAFE!
Have you started your Loyalty Rewards orders yet? It's the best deal! Earn points to cash in for free products when you order 50PV or more every month. You'll also be able to earn a FREE Desert Mist diffuser after the second order! Learn more about Loyalty Rewards
HERE
.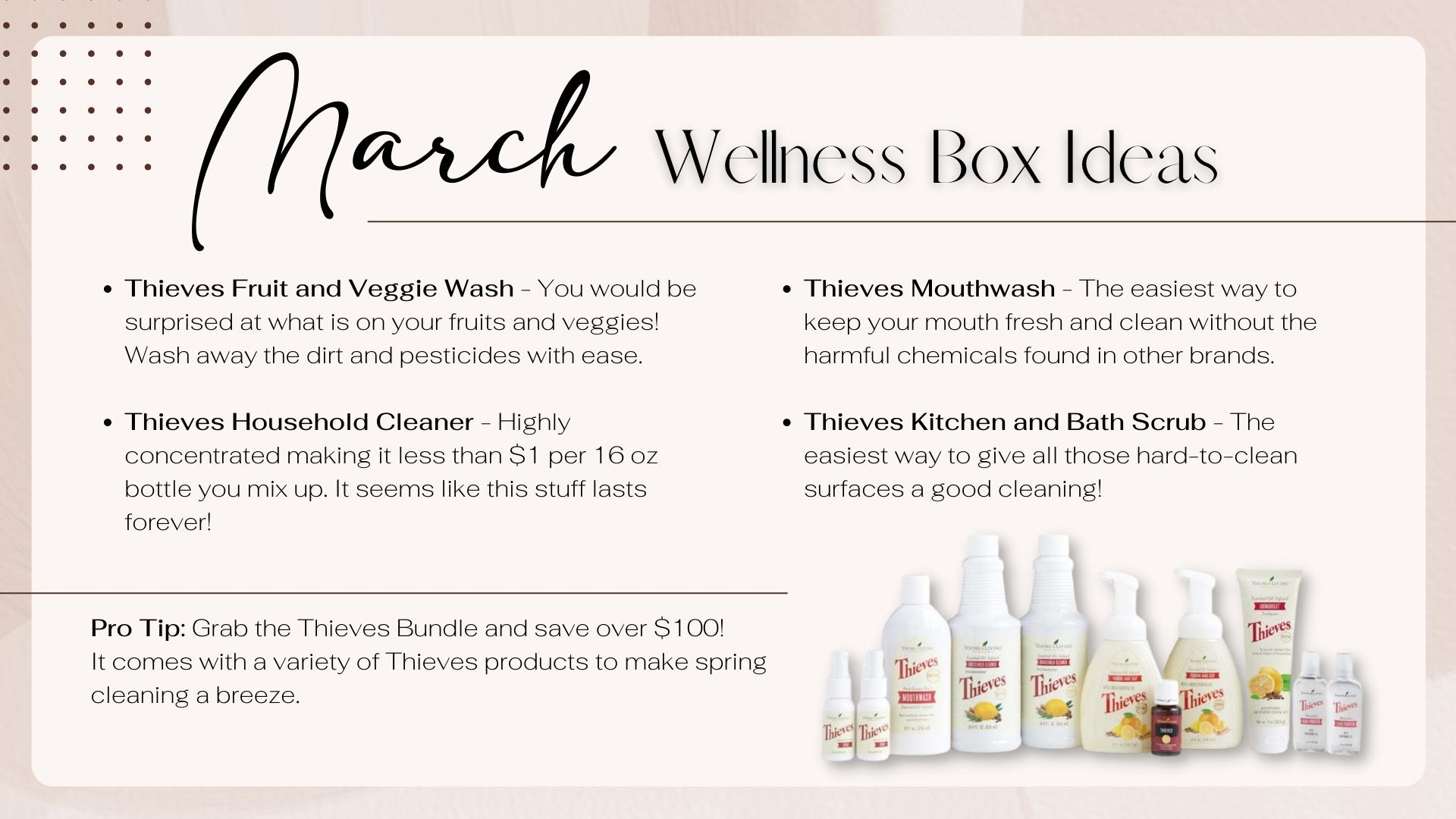 Want to learn more about the Thieves Line? Check out the All Things Thieves Resource
HERE
.
As always, if you have questions on how to place an order, how you can earn money by sharing Young Living, or what the heck Hong Kuai is good for drop me a line!
Aug 21, 2022 07:14 PM Central
Kait Palmer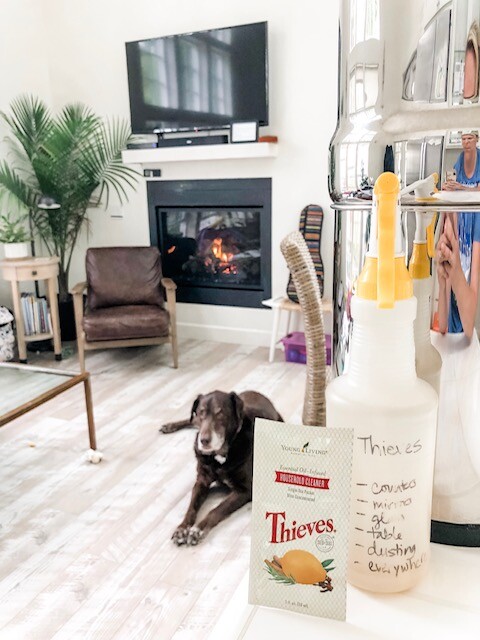 Today is the last day of a 15% off sale...BUTTTT, even without that discount do you REALIZE how good of a deal the Thieves bundle is? We usually buy this bundle once a year (when our dog was elderly and having lots of accidents we bought the BIG bottle of Thieves cleaner because...dog poop...).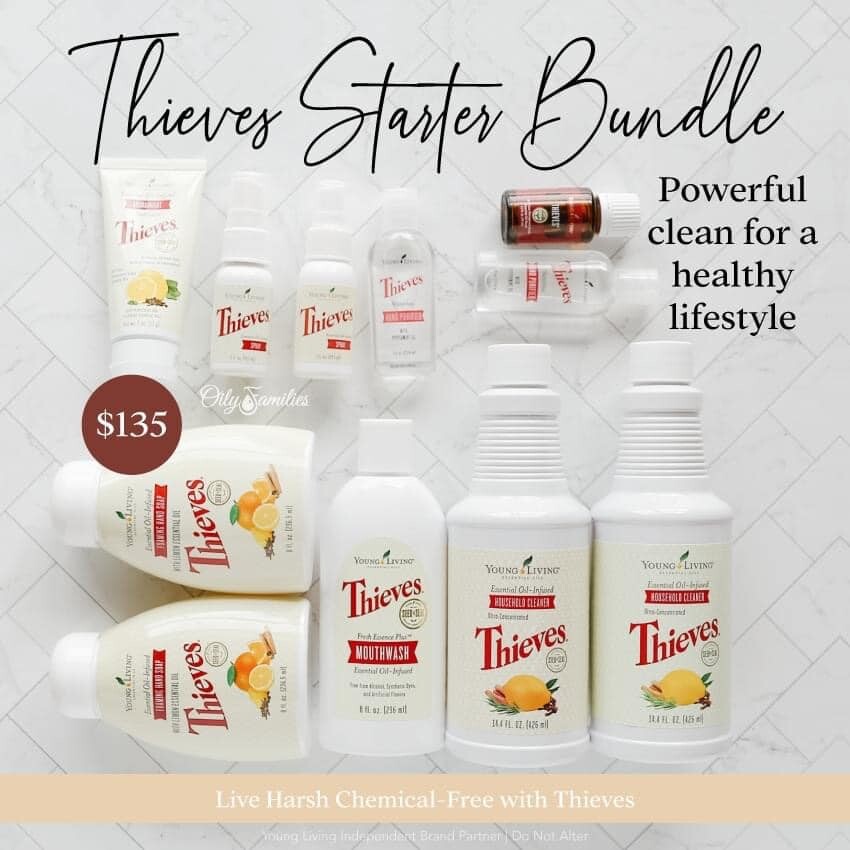 Tell me, how much do you spend for a YEAR's worth of all the cleaners you use?
PLUS 3ish months of toothpaste?
PLUS 3ish months of mouthwash?
PLUS 6ish months of hand soap?
PLUS 6ish months hand sanitizer?
PLUS 6ish months of spray sanitizer?
PLUS 600ish hours of diffusing (keeping in mind that 110 hours of burning a large Yankee Candle costs you about $25)
Guessing it's more than the sale price of $114 or the regular price of $135!
When our family traveled for a few months to figure out where we wanted to plant roots, I pretty much always traveled with my Thieves Cleaner. One leg of the trip I forgot it though, and there was NO WAY I was using the nasty toxic-chemical laden cleaner at the AirBnB where we were! I went to Target to get a "green" cleaner and had sticker shock! FIVE DOLLARS FOR A BOTTLE OF SPRAY?! Are you nuts?! With my Thieves cleaner I use 1-2 capfuls in a bottle of water and it costs me $1-2! And do you know how often I refill that thing? I almost had a heart attack...and it didn't even work that well!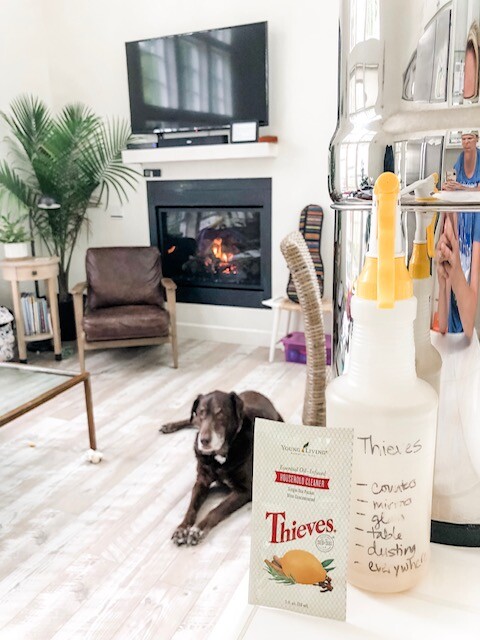 I did not forget my Thieves while traveling again! I even took it on our last camping trip because...well dirt and cooking outside and ALL the things!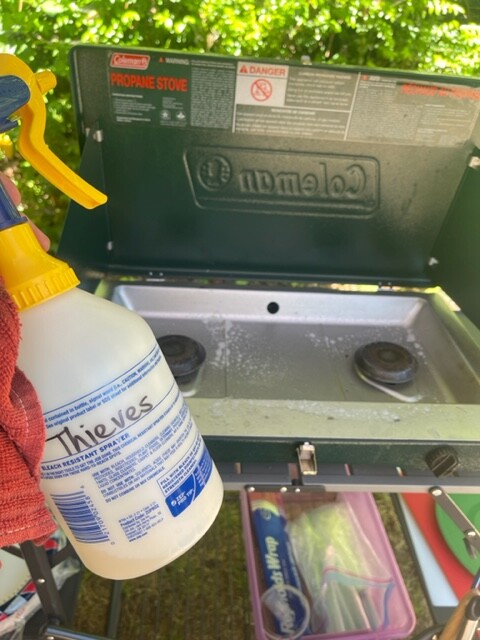 All that to say, the Thieve Bundle is a STEAL! This is a $235 value!
If you're not a member, it also qualifies you to become one and get the 24% discount! AND when you sign up with me (click on that Place An Order link up there!) you get access to our Member Area too!