Aug 21, 2022 07:14 PM Central
Kait Palmer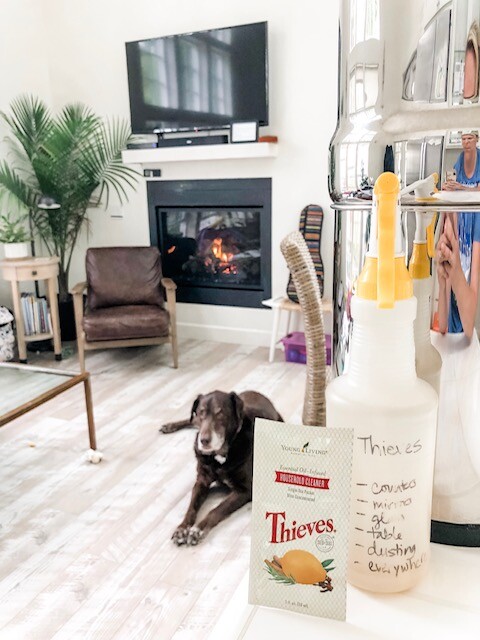 Today is the last day of a 15% off sale...BUTTTT, even without that discount do you REALIZE how good of a deal the Thieves bundle is? We usually buy this bundle once a year (when our dog was elderly and having lots of accidents we bought the BIG bottle of Thieves cleaner because...dog poop...).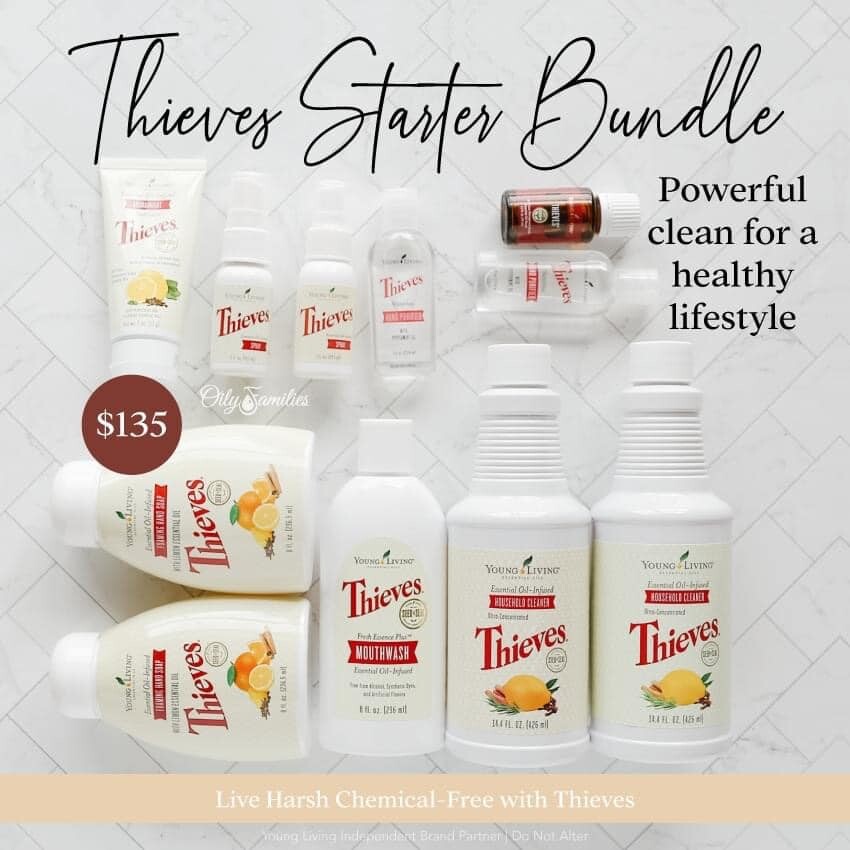 Tell me, how much do you spend for a YEAR's worth of all the cleaners you use?
PLUS 3ish months of toothpaste?
PLUS 3ish months of mouthwash?
PLUS 6ish months of hand soap?
PLUS 6ish months hand sanitizer?
PLUS 6ish months of spray sanitizer?
PLUS 600ish hours of diffusing (keeping in mind that 110 hours of burning a large Yankee Candle costs you about $25)
Guessing it's more than the sale price of $114 or the regular price of $135!
When our family traveled for a few months to figure out where we wanted to plant roots, I pretty much always traveled with my Thieves Cleaner. One leg of the trip I forgot it though, and there was NO WAY I was using the nasty toxic-chemical laden cleaner at the AirBnB where we were! I went to Target to get a "green" cleaner and had sticker shock! FIVE DOLLARS FOR A BOTTLE OF SPRAY?! Are you nuts?! With my Thieves cleaner I use 1-2 capfuls in a bottle of water and it costs me $1-2! And do you know how often I refill that thing? I almost had a heart attack...and it didn't even work that well!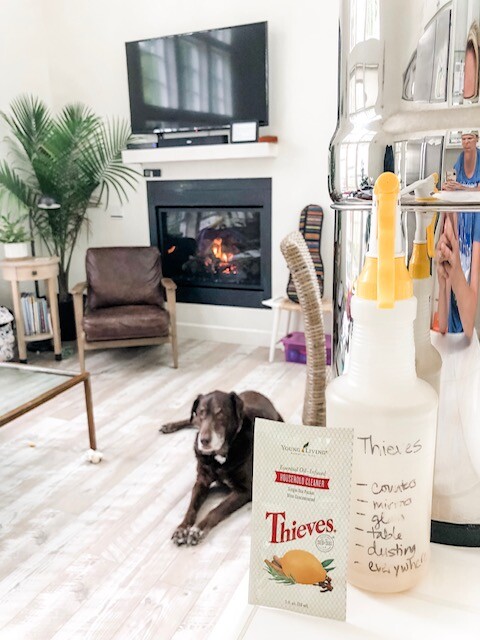 I did not forget my Thieves while traveling again! I even took it on our last camping trip because...well dirt and cooking outside and ALL the things!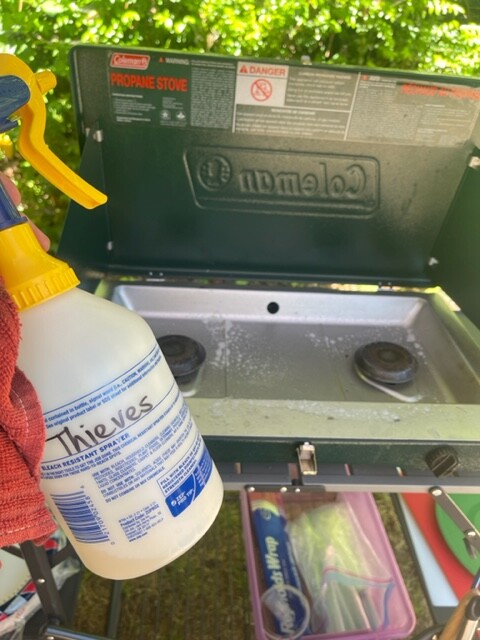 All that to say, the Thieve Bundle is a STEAL! This is a $235 value!
If you're not a member, it also qualifies you to become one and get the 24% discount! AND when you sign up with me (click on that Place An Order link up there!) you get access to our Member Area too!